Components for aviation and aerospace at ALDERS
Rotary switches, joysticks and further high-grade components
In aviation and aerospace electromechanic components must withstand high loads and must function absolutely precisely and reliably. Put your trust exclusively in the high-grade products that meet the high quality standards and requirements of aviation and aerospace technology. Switches, keyboards and joysticks from our range offer the highest possible safety and functionality during high loads. The service life of the components is also very important. Even when used every day, these knobs and switches function still function perfectly after many years: precisely and faultlessly.
We provide you with high-grade products from our long-standing partners, such as OTTO Controls or NKK Switches that have already proven their expertise in manufacturing components for aviation and aerospace throughout the world. We supply renowned companies in aviation and aerospace technology, for example Airbus. Furthermore, companies from the supplier industry are our established customers that value our reliable service. Here is an overview of our offers and let our competent team advice you. We will gladly assist you.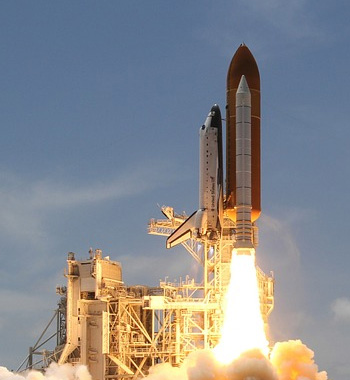 Pushbutton switches and buttons for different branches
Faultless function of your machines thanks to precise rocker switches and joysticks
We supply you with knobs, trackballs, joysticks and further electromechanic components that are designed for applications in aviation and aerospace. In this branch, various switches are used, for example, in the control technology of the cockpit, which must satisfy the high standards in aviation and aerospace safety. We offer you a large range of different models for various applications. The robust rocker switches are available, for example, as momentary or maintained action version and with additional LED illumination. The microswitches by OTTO Controls were developed according to MIL-PRF-8805/94 and withstand up to one million switch operations, depending on the series. The trackballs by CTI Electronics perform reliably as particularly trustworthy periphery devices. Use the high-grade joysticks from our partners to control machines precisely. Whether as a thumb joystick, monoaxial to triaxial or as a foot pedal, the sticks perform convincingly with their reliable functionality and the user-friendly design.
Talk to us should you require special solutions for aviation and aerospace applications. We will provide an expert for every product type to support you. He will advise you personally based on his expertise in this field. Thanks to our network of premium partners, we can arrange small series to be produced for you. Take advantage of our competent consultancy in components for aviation and aerospace applications and find exactly the products you require.