Certifications:
Quality management at ALDERS
At ALDERS we place great importance on the satisfaction of our customers. That is why we have set ourselves high standards regarding the quality of our products for aviation and aerospace. Whether it's a rotary switch, a key switch or other technologies, we are your experts for all aspects in our branch.
We are certified according to ISO 9001 since 2007. This distinguishes our outstanding quality management that we apply to all our products from the smallest toggle switch to control grips for aerospace. We always take great care to offer and deliver only high-grade goods to our customers, so that they can fully rely on the product quality. Diverse audits conducted by extern companies of the aviation and aerospace branches confirm the high demands we have on our work.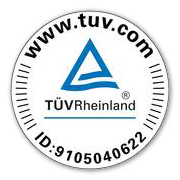 Our certificates
If you have any question regarding certification please contact Astrid Tölkes (ato@alders.de).
Specialists in aviation and aerospace
In May 2022, the recertification was carried out in accordance with DIN EN ISO 9001: 2015 and with EN 9120: 2018, in order to be able to meet the high demands of the aviation sector even better. Our quality management has thus achieved international recognition that makes us a trusted partner worldwide. We are building a global network of partners and customers that benefit from our quality, for example the rotary switch or self-sealing screws. The EN 9120:2005 certification is equal to AS 9120 and JISQ 9120 and includes the ISO 9001:2000.
Do you have any questions regarding our products or certification? Please contact us and we will gladly answer any questions you may have. Our team of specialists are always there for you and shall help to provide an adequate solution, because ALDERS is your trusted partner.