Efficient building services technology with electromechanical components from ALDERS
Potentiometers, rotary switches and various pushbuttons for building electronics
Our electromechanical components are used in various areas of building services technology. The areas of application within the industry include control systems for awnings, roller shutters, gates and doors. In addition, our products are used in heating and air-conditioning systems, building electrics or electronics as well as in lighting and control cabinet technology. Our components are mainly used in industrial and commercial buildings as well as in permanent establishments within the scope of supply technology. High-quality rotary and rocker switches as well as surge protectors or inductive components are included in our range for these purposes.
In order to meet the high demands of our customers, we rely on an extensive partner network. Thanks to decades of experience in the sale of electromechanical components, we dedicate ourselves to every order with the necessary know-how and expertise. In the field of building services engineering, we rely above all on our premium partners such as OTTO Controls, Cambion and World Products. We maintain extensive cooperation with these companies and are certain of the outstanding quality of their products.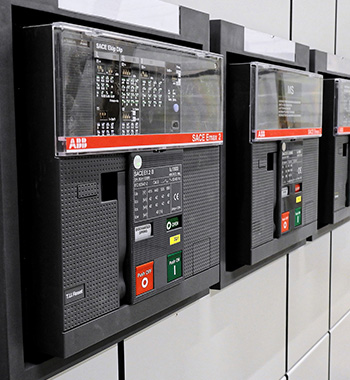 Rocker switches, pushbuttons, potentiometers – Quality that'll convince you
Proper functionality of building systems
You can rely on our partner Cambion for simple and complex solutions in the field of building services electronics. The British company offers a wide range of products, including printed circuit board components and inductive components.
Customers who require components for high-quality surge protection in switch cabinets will find what they are looking for at our partner Word Products. Another field of application for these components is the latest generation of electricity meters. The company has its own complete production lines and specializes in such components.
OTTO Controls switches and pushbuttons are used for the exact and reliable operation of the electronics of your building and industrial systems. Rocker switches or rotary switches from this manufacturer are designed for numerous applications and stand for extraordinary longevity.
Other companies in our distribution network, such as GT Joysticks AG, manufacture excellent potentiometers and encoders that are used, for example, to control lighting systems.
The ALDERS team is at your disposal with a comprehensive service. We will help you select electromechanical components for your project and advise you on our individual products. For each industry we have a competent contact person who supports you with his or her expertise.