Electromechanical components for tooling technology from ALDERS
Self-sealing screws, surge protectors, sensors for precise applications
A wide variety of requirements come together in the field of tooling technology. Accordingly, our product range consists of a diverse selection of high-quality products. Whether in tool making itself or in the processing of wood, metal or even plastic, industrial tools always have high demands on precision and durability. For these areas we offer pushbuttons that are both waterproof and dustproof, self-sealing screws and nuts, or key switches. No matter which products are involved, we always focus on the highest quality and reliability.
In the course of our company history we have built up an extensive sales network of premium partners. On this basis we can offer you high-quality and reliable components for tooling technology. Our partners in the field of tooling technology include APM Hexseal, OTTO Controls, GT Joysticks AG and NKK Switches. We are happy to offer you individual solutions according to your requirements.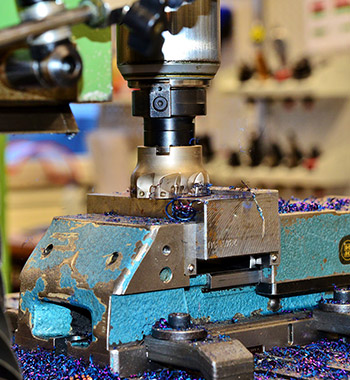 Pushbuttons, waterproof and dirt-resistant, overvoltage protection and more in our range for tooling technology
Precision is our top priority
Precision and reliability are particularly important for tools used in industrial environments. In machining technology, a few millimeters decide whether a workpiece can be used or not. Therefore, it is important that all components, such as sensors or control elements, are optimally matched to one another and enable uniform results at all times. Components from the field of sensor technology, for example, are provided by our partner GT Joysticks AG. The company has been consistent for more than 55 years with outstanding quality in the production of such technologies.
In the field of switch technology, we rely on OTTO Controls and NKK Switches. Whether key switches, rocker switches or waterproof pushbuttons, you can rely on the quality of these products. Sealing caps as well as self-sealing screws and nuts are available from APM Hexseal. Here, too, we can guarantee the reliability of the individual products. If you have any questions, we will be happy to provide you with a competent contact person. At ALDERS we have experts in the various product categories and industries in our team who will be happy to help you with their expertise.