Electromechanical components for naval technology at ALDERS
Potentiometers, joysticks, buttons and other high-quality components
The construction of ships and underwater vehicles, marine research facilities or maritime control and safety technology: the use of high-precision instruments is part of everyday life in all these areas. For naval technology, we supply high-quality encoders and potentiometers as well as rocker or rotary switches. The technology on board a ship, such as radar, communication instruments or control elements, should function reliably at all times. On the open sea, it is important that all systems are able to perform their duties independently and work maintenance-free for long periods of time. For these requirements, ALDERS provides you with excellent components.
We can look back on a long company history. This is accompanied by the development of our extensive sales network of premium partners. Our electromechanical components for naval technology come from innovative companies such as OTTO Controls, GT Joysticks AG or NKK Switches. The components you receive from us are selected with the utmost care and all stand for performance and reliability. For each product line we can provide you with a specialist who can competently advise you.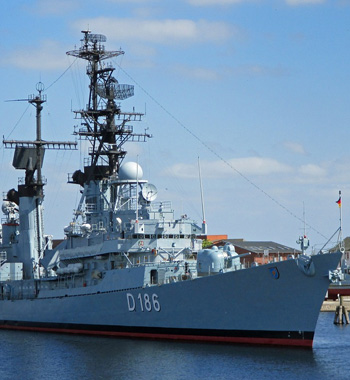 Rotary switches, encoders, sensors and more for naval applications
Precise control of sensitive instruments
Large container ships transport tons of freight every day, supplying us with consumer goods or the industry with raw materials and intermediate products. The bridge of such a ship uses a wealth of sensitive instruments, joysticks and rotary switches. Manufacturers in our distribution network, such as GT Joysticks AG, manufacture precision potentiometers and encoders that are important for controlling electrical equipment. The company also supplies excellent products in the field of sensors or control elements. In addition to shipbuilding, these technologies are also used in naval technology, for example in research facilities or measuring stations.
For switch technology we draw on OTTO Controls or NKK Switches. These suppliers' micro switches or rotary switches are particularly durable and reliably deliver consistent results. These products are used, for example, in the control elements in the engine control rooms of ferries. We at ALDERS trust in the quality of the electromechanical components, which we obtain from the premium partners in our distribution network. We want to pass on the same trust to you. Our team consists of experts from different fields and is at your disposal with answers and support to our products.