Electromechanical components from ALDERS for motorsports
Rotary and rocker switches as well as potentiometers or encoders for racing applications
ALDERS is your supplier for first-class electromechanical components used in various industries. For the motorsport and automotive sector we provide you with switches for steering wheels and other components for control units and electronics of vehicles. Quality and reliability are our top priorities. For this reason, we rely on our network of sales partners which we have built over the years. OTTO Controls and NKK Switches manufacture innovative toggle, rocker and rotary switches that are durable and withstand numerous switching operations. GT Joysticks AG is an excellent manufacturer of potentiometers for mechanical voltage division.
ALDERS attaches great importance to service. That is why our competent team with its expertise is always at your disposal. We are well aware of the individual requirements of different industries and can help you to find a custom-made solution for your project.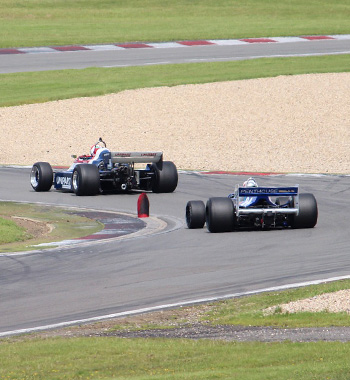 Potentiometers, encoders and various switches for the control units of racing cars
Precise control of vehicles in motor sports
The cockpit of a motorsport vehicle differs considerably from that of ordinary cars. The dashboard and steering wheel contain numerous switches and buttons that should be quickly accessible and allow intuitive operation under extreme conditions. Whether toggle switches with protective flaps or simple rocker and rotary switches, motorsport is all about the right timing. That's why reliability is a top priority when it comes to the components used. OTTO Controls and NKK switches are among our long-standing premium partners and stand for the manufacture of precise and robust switch systems.
Potentiometers and encoders ensure proper regulation of control elements in a racing car. These components measure angles, positions and distances via rotational movements. This means that, for example, inputs via the steering wheel or accelerator and brake pedals can be precisely implemented.
If you have any further questions about our product range, please do not hesitate to contact our team, we are at your disposal. Contact us here!