Electromechanical components for the industry
Potentiometers, key switches, PCB components and much more
Electromechanical components, which we offer you from our extensive range, can be installed in various areas of industry. Our customers include companies from hydraulics, mechanical engineering, safety engineering or generally from the manufacture of industrial products. Reliable functionality and precise operation of instruments are indispensable. For this reason we provide you with high-quality keyboards, inductive components, sensors as well as various switches and buttons.
Our electromechanical components come from well-known companies, all of which, just like ALDERS, rely on excellent quality and reliability. Our sales network includes NKK Switches, Cambion, and CTS Electrocomponents. Rely on the performance and durability of the products we offer you. With our many years of experience, we are happy to advise you on the individual articles. Together we work out a solution that meets your requirements and fully satisfies you.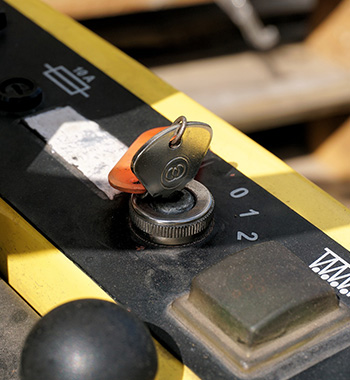 Encoders, sealing caps, joysticks and sensors – reliable components for industrial production
Durable equipment for the industry
In industrial production, milling machines, CNC machines or lathes are used, which should deliver exact results at all times. The majority of manufacturing processes are now almost completely automated. Encoders and potentiometers, that we obtain from our partner CTS Electrocomponents, are used for this purpose. For example, an encoder measures the angle changes on robot arms and passes this information on to the controller. Precise and durable switches are used to operate the instruments of machines. In this area, you benefit from the outstanding quality of NKK Switches' products. Key-operated switches, and other buttons as well as controls manufactured by this company provide a lifetime of 30,000 switching operations.
PCB components or inductive components come from our distributor Cambion. Such components are essential for the functionality of your technical instruments in the industry. Cambion products are particularly durable and of the highest quality. The company is also committed to sustainability and fair working conditions when procuring materials.
For further details about our products or our partners, our experienced employees are at your disposal. Our team consists of different contact persons, who are specialized in different industries, so that you can count on professional advice.