Electromechanical components for the vending industry
Durable pushbuttons, inductive components, potentiometers and encoders
Vending machines operate around the clock. This saves personnel so the installed technology should be perfectly available and work with as little maintenance as possible. Mechanical components must withstand numerous processes and also work autonomously without monitoring. Precision and error-free processes are of great importance in sales systems for which no supervision is required. For all these demands, ALDERS supplies high-quality electromechanical components. Switches and pushbuttons as well as printed circuit board components up to potentiometers – everything suitable to your requirements and, if necessary, individually manufactured by well-known companies.
Our quality standards are high, which is why we are making an effort to offer you only the best. We have access to an extensive distribution network of partners whose requirements meet our own. For the vending industry we purchase components from OTTO Controls, Cambion and GT Joysticks AG, among others. With products from first-class manufacturers and the technical expertise of our employees, ALDERS provides you with a service tailored to your needs.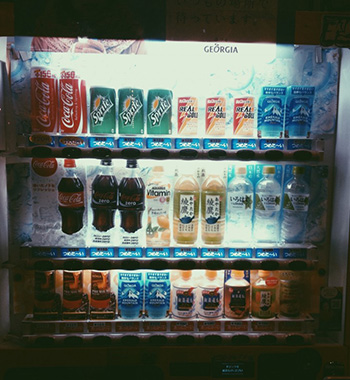 Printed circuit board components and inductive components of the best quality
Technology you can rely on
Our electromechanical components are used in beverage and catering, non-food, entertainment, and gaming machines. Durable pushbuttons and microswitches for this area are recommended by OTTO Controls for example. Chokes and coils are used in such devices to prevent vending machines from being influenced by electromagnetic signals from the immediate vicinity. Inductive components of this type and printed circuit board components are purchased from Cambion. We supply all individual parts required for the assembly of circuit boards for the electrics of automatic machines.
Thanks to the high-quality components of our sales partners, we enable you to design reliable and durable machines with different specifications. No matter where the devices are to be used, we will help you achieve smooth functionality. The ALDERS team will be happy to provide you with detailed advice. For the different product groups and industries we serve, we have experienced contacts who will help you with their expertise.