NKK Switches
Innovative switches from specialists
NKK SWITCHES has been a leader in the manufacturing of miniature and illuminated switches for over half a century. The company was founded in 1951 by Shigeo Ohashi who had the vision to design and produce high quality, highly reliable industrial switches.
Throughout its history, NKK's commitment to quality, excellence and innovation is apparent when reviewing the 500+ patents and numerous quality and innovation awards granted to this company. Its customers span the globe in their depth and variation.
Download NKK Productcatalog.
Further brochures by NKK:
NKK Medical Brochure
NKK Pro Audio
NKK Tough Environments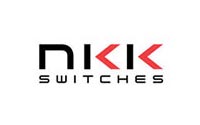 Top sellers – NKK Switches