Company history
Our milestones
Expansion
25 employees: The number of employees has more than doubled in the last eight years. ALDERS continues to grow – we have now 25 employees at the company location Kempen.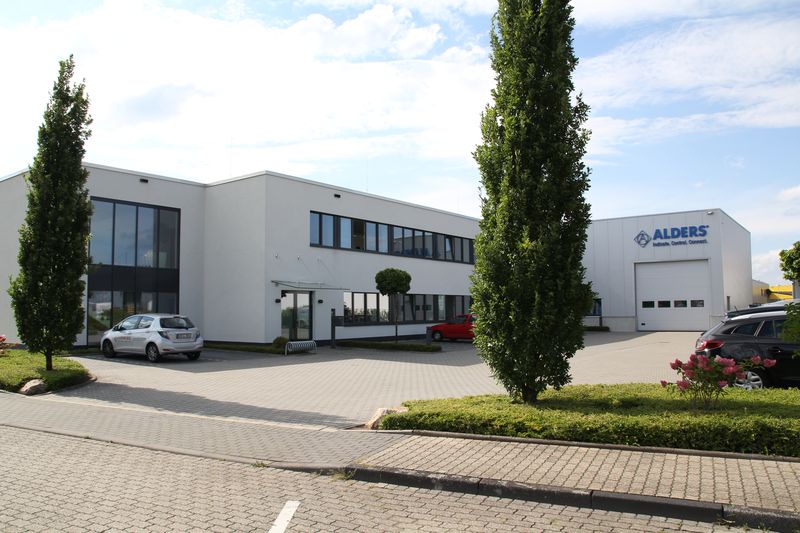 Expansion: In addition to the company headquarters in Germany, the company is also expanding within Europe and establishing a branch in France.

30th Anniversary, New Partner WP
30th Anniversary: ALDERS celebrates its 30th anniversary and is proud to have been a competent partner in the field of electromechanical components for so many years. We maintain our long-term business relationships with our customers and suppliers and look forward to future projects.

New Partner WP: The company continues to expand its supplier network and has partnered with World Products, which specializes in the production of antenna technology and electromechanical components.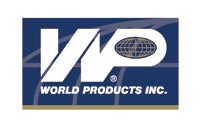 New power source, new stand design
Photovoltaics: Reducing CO2 emissions has been one of ALDERS prime goals for many years. Since 2014, all ALDERS deliveries are transported by a CO2 neutral logistics partner. In 2016 ALDERS took the next measure for more sustainability: Since early December, a newly installed photovoltaic system is producing almost 60kW of power on the rooftop of the company headquarters. This system is producing more power than the headquarters require. The surplus is injected into the municipal power grid.
On tour with a new trade show stand: ALDERS' network is expanding. This leads to a growth in the product portfolio, as well as potential application and customer segments. As a consequence, ALDERS has reworked the design of their trade show stand. This allows ALDERS to quickly adjust the stand concept according to the requirements of different trade shows of different size and target audiences. This new trade show stand has proven itself on four very different trade shows in 2016: ILA with 1,017 exhibitors and approximately 150,000 visitors, bauma with more than 3,000 exhibitors, electronica with about 2,700 exhibitors and sps ipc drives with approximately 1,600 exhibitors. A flexible concept for many markets and trade shows.
Trade mark, marriage, new partners
Trade mark registration: A registered trade mark provides a special protection for a company. This is why ALDERS registered its company name as a trade mark in October 2015. The name will thus remain unique in the business area, in which ALDERS is active. For our customers this means protection against brand forgery and product counterfeits.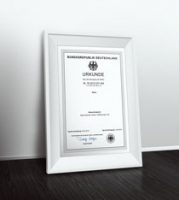 Silver wedding: Together with Cambion, ALDERS is celebrating this year something similar to a silver wedding anniversary: ALDERS and Cambion have been working together trustfully for 25 years. But also with another company ALDERS is celebrating a special anniversary of collaboration: since ten years, Genge und Thoma has been a member of ALDERS' supplier network.
New partners CTS and CTI: Our excellent network should not just persist, but grow steadily step by step. This is why we have entered a partnership with two further international cooperations: CTI and CTS Electrocomponents. CTI focuses on human-machine interfaces and has gained an outstanding reputation with their industrial keyboards and mice. CTS Electrocomponents extends ALDERS portfolio with high quality sensors.
Control knobs and green logistics
New partner – EHC: The Electronic Hardware Corporation, EHC, is a specialist for control knobs. EHC has been a supplier for the US military since 1962. Now, 52 years later, EHC is also a supplier for ALDERS electronic GmbH. We are glad to offer our customers products by yet another first-class international manufacturer.
Green logistics: We care about sustainability. ALDERS is one of the first companies in its field that has chosen a CO2 neutral logistics provider.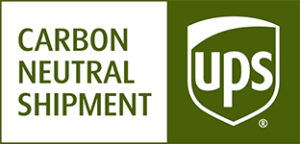 25 year anniversary celebration and in-house exhibition at ALDERS
Celebration time: From the living room to the electronics business with international partners – ALDERS has come a long way in the past 25 years. This is a reason to celebrate, which we do.
In-house exhibition: ALDERS hosts the first in-house exhibition and presents nine of the ALDERS suppliers and their products to interested customers. This includes the premium partners OTTO Controls, NKK, APM Hexseal and Cambion. For early birds there is an in-house exhibition discount.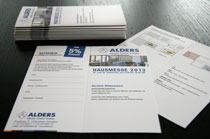 Relocation, ILA premier, new name and partner
600 + 300: In November we move into our new headquarters building. With 600m² office space and 300m² storage space, we are now in possetion of an ultra-modern infrastructure, which provides space for further growth.
New name, new partner: As of June 1, 2012, the companies now conduct business as "ALDERS avionics + defense GmbH" and "ALDERS electronic GmbH". The continued specialization of both companies on specific target markets is taking shape. In January, ALDERS signed a master distribution agreement with Siegrist-Orel, the leading manufacturer of cable marking systems and protective tubing for Germany, Austria and Switzerland.
Premier at ILA: ILA is THE trade show for aerospace. In 2012, ALDERS takes part at this mega trade show for the first time, and presents components such as connectors, control handles and switches to the aerospace industry. Almost 1000 exhibitors from all around the globe, a six digit visitors number and many celebrities from industry and politics are coming to Berlin. For the ALDERS trade show team, ILA is a particularly remarkable experience.
Lots of space for new milestones
A new milestone in the corporate history is reached. ALDERS acquires a 3.500m² sized property in Kempen at the Lower Rhine, Germany, for constructing the new company headquarters.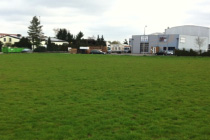 Retirement, Certification and Network
Retirement: After 20 years, the two founders Urlich and Beate Alders enter their well deserved retirement in December. ALDERS GmbH now has eleven employees.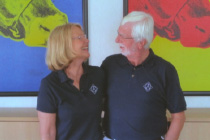 Certification: Re-certification according to DIN ISO 9001:2008 and certification according to EN 9120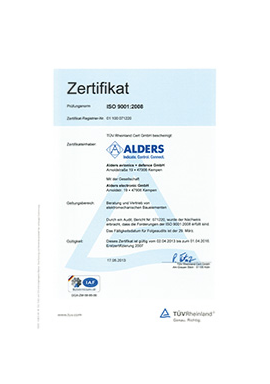 Network: ITW McMurdo Connectors is included in the distribution portfolio. ALDERS GmbH is becoming the representative for APM Hexseal.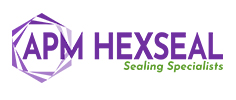 NKK Switches and further company formation
ALDERS GmbH: In order to be more customer oriented, the business units are separated. The ALDERS electronic GmbH serves customers in the avionics and military market. Martin Alders founds the ALDERS GbmH, which focuses on industrial application areas.
NKK: ALDERS GmbH is becoming the representative for NKK Switches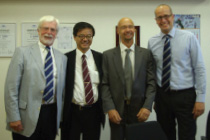 DIN conformity
ALDERS electronic GmbH receives the certification according to DIN EN ISO 9001:2000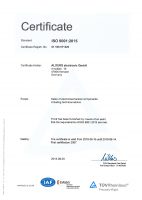 ALDERS 2.0
With Martin Alders, the second generation enters the corporation. Eight employees are now working for ALDERS electronic GmbH.
Joysticks and sensors
ALDERS electronic GmbH becomes the main representative for Genge & Thoma AG in Germany.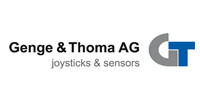 Change in strategy
The gruesome attacks on the World Trade Center do not leave us untouched. The gained insights build the foundation for the growth of the coming years. ALDERS moves away from being a sole specialist for aerospace, to become a high quality provider of electromechanical solutions.
Factor 10
After almost nine years in a basement facility, the company is bursting at its seams. A new location is found on the premises of the former comb factory. There the company rents 250m² of office and storage space. This is a tenfold increase in area, which provides sufficient space for further growth.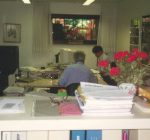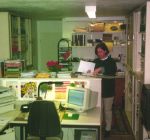 Very British
Wearnes Cambion from Castleton/UK is added to the distribution portfolio.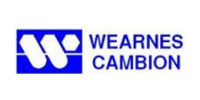 Limited Liability Company
Transformation of the sole proprietorship ALDERS electronic into a GmbH (limited liability company). The company has three employees.
Start with OTTO
Foundation of ALDERS electronic by Beate and Ulrich Alders. With OTTO Controls a strong partner is standing by, right from the foundation in 1987.