Electronic components: special-purpose solutions from ALDERS
ALDERS takes on the supply of electronic components by creating individual special purpose high-quality solutions with the utmost responsibility. As representatives and sales partners of numerous well-known companies, we are constantly working to transport the products safely and quickly to our customers. Our goal is to make the delivery and transport process as smooth as the handling of our partners' products.
In addition, we offer the development of special purpose solutions for your individual needs. For this purpose, we design and build individual items as well as small series. We also offer to function as an "extended workbench" for the manufacturing of your products. Modern manufacturing processes produce representative results that convince through quality.
If you have any questions about our products, we will be happy to send you our detailed information material. Please feel free to contact us via direct message, e-mail or telephone.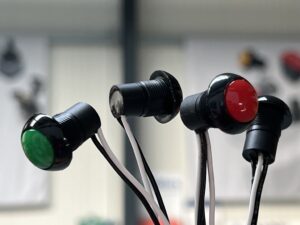 Solder wires of different diameters
Mount plugs/sockets
Crimp contacts onto wires
Cast solder contacts with casting resin / encapsulation
Assemble smaller cable harnesses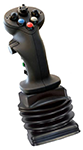 With the control grip AG2006 we are in a position to design and assemble a customer-specific control grip individually. Different colours and models, special coatings, as well as different assembly adapters are possible. Small series are also realisable.
The AG2006 is available for the right and the left hand. In addition, there is a version without a thumb plate.