World Products Inc.
Electromechanic & antenna technology
The company World Products Inc. is domiciled in Sonoma, California specialises in the manufacturing and supplying of antenna technology and electromechanic components. The company was founded in 1970 and supplies its product lines for a large variety of branches. These include, for example automotive, telecommunication applications, industry in general and the markets for wireless technology or energy supply.
The portfolio of electromechanic parts is broadly diversified. Outstanding are the overvoltage protection components that are specially produced by World Products Inc. In addition, the company has made a name for itself with its comprehensive solutions in the field of wireless technology.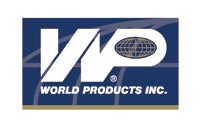 Top-sellers – World Products Inc.
World Products Inc. portfolio